Boulder Klub Mamer (BKM) is run by passionate climbers with a long history of climbing experience.
The club was established to help the Luxembourgish climbing scene grow and improve. We will be doing that through hosting courses, events and managing climbing walls.
Our home wall is the Bloc Brill in Mamer for which we will start the management 01/09/2022. Looking forward to provide you with more information soon.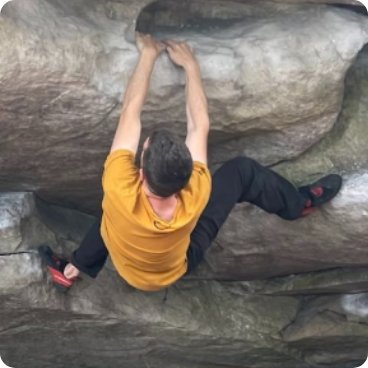 Hi, my name is Marc. After small encounters with climbing in my youth, I really got into climbing around 2012 when I meet the right kind of people that sucked me into this awesome world. Ever since, it has been a big part of my life, spending times in the local gyms, the boulders of Fontainebleau or the caves of Kalymnos. There is no other sport quite like it.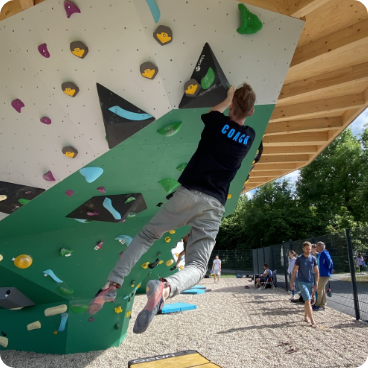 Hi I'm Alexis, vice President of BKM and currently working at Casper's Climbing Shop. The first time I touched a climbing hold was about 10 years ago and I haven't let go since. Whether it is sport climbing, bouldering or setting the routes I love everything about this activity and it has become such a big part of my life, I couldn't picture a future without it. Now it is time to share these positive experiences with the next generation of climbers!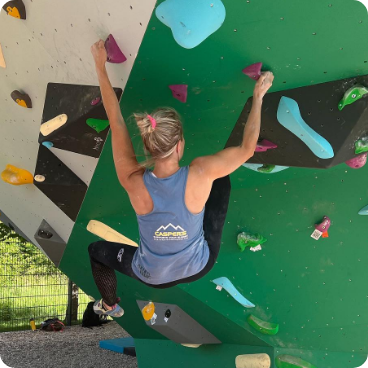 Hi, my name is Fabi, I'm a teacher at the fundamental school and I'm the treasurer of the boulder club in Mamer. I'm a passionate climber & boulderer since 2012. To climb means so much more to me than just a sport activity. Climbing helps improve agility, flexibility, balance, physical + mental strength. Climbing is also a terrific stress reliever after a long day or a long week to me. I think climbing is a challenge for your mind and body in combination with lots of fun.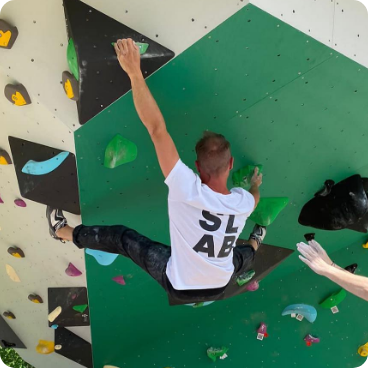 Hi, my name is Casper, I am partial owner at Casper's Climbing Shop, and I am the secretary of Boulder Klub Mamer. I started climbing in 2002 when I lived in Chamonix, France and since then, I have been living, eating, and breathing climbing. Bouldering and climbing brings a balance to my life and I love the physical and mental aspect of this activity. I love the social aspect of bouldering and the training side of it. My life is centered around climbing and I hope to be able to share this with fellow climbers through BKM.