Join us for a fun and active 3-day adventure (5 hours per day) designed for kids aged 6 - 9 & 10 - X. Experience the ultimate outdoor adventure at Boulder Summer Camp, hosted by Boulder Klub Mamer. Here, your child will conquer bouldering routes, navigate thrilling obstacles, and master new techniques, all while building confidence and having an absolute blast!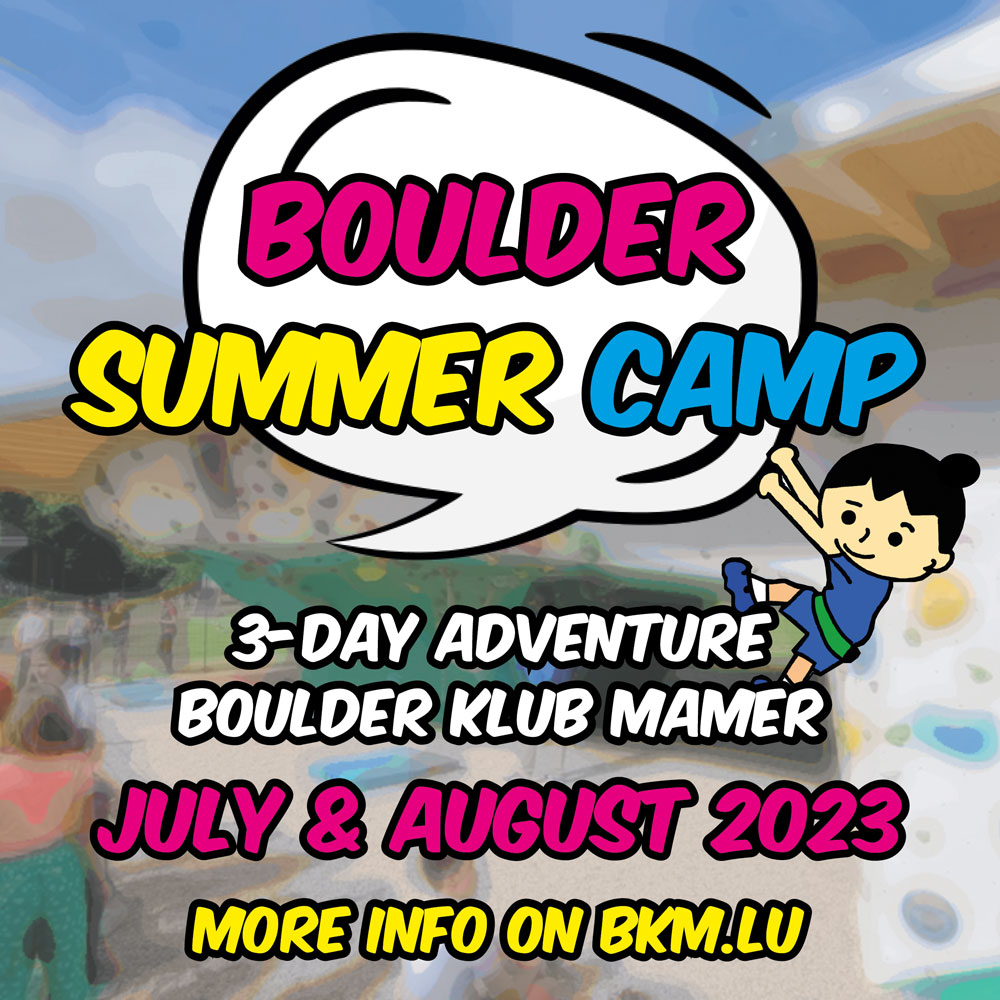 Our camp is led by Tabitha Mann, a passionate climbing enthusiast who prioritizes the safety and enjoyment of every child. With a small group size of 5 to 10 kids, we provide individual attention, fostering a supportive atmosphere where your child can truly shine.
Don't miss out on this incredible opportunity for your child to forge new friendships, gain valuable skills, and create memories that will last a lifetime. Spaces are limited, so secure your child's spot at Boulder Summer Camp today!
Price 150,00 Eur / Child for 3 days